Abstract
As we know that, rapid rural employment growth and agriculture growth were always the main focus of India's top policy makers. In order to this; Education, Health, human security as well as cyber security, infrastructure and agricultural structure are becomes the most significant determinants of India's growth/development or Rural development of India. We "Need for massive increase in investments for Education, health, agriculture, human security (Also, Cyber Security) and Rural infrastructure by simultaneously improving the Institutions For batter delivery systems. Government is thinking for big puss to health and education in such plans. Significantly, such a big push is also needed for agriculture sector for food security, sustainability, livelihoods, and transformations too". With the same light, we need to keep in mind above while dealings with 'The latest story of India's Rural Transformation'. In this very writing attempt has been made to understand the changing notion of rural development and assess the role of present government about the same.. However, in India rural development paradigm differ hugely on account of myriad societal and economic norms. Therefore, there are hardly any universal notion of rural development due to changing context that we need to keep in mind while dealing with the concept of 'The Latest Story of India's Rural Transformation'..
Preface
In India the rapid growth has been both "sustainable and inclusive" but it poses formidable challenge for existing rural panning in India in order to agriculture and such other schemes. Also, The process of urbanization can be carried out by creating additional space for them who are yet to become the part of process. Redistribution of resources and people has to be there in order to make our villages more equitable that can be done only when there is a equal amount of share between rural and urban sphere. Our effort is here to assess the major aspects of Rural panning in India. Hence, focus is on reorientation of rural planning to address the long standing challenges of rural areas, which are likely to be very important in India's current stage of rural development. The faster growing States had formulated laws for amalgamation of farm holdings into viable units for investments, productivity and growth. Indian farmers were always concerned about the availability of adequate credit at reasonable cost in a timely manner.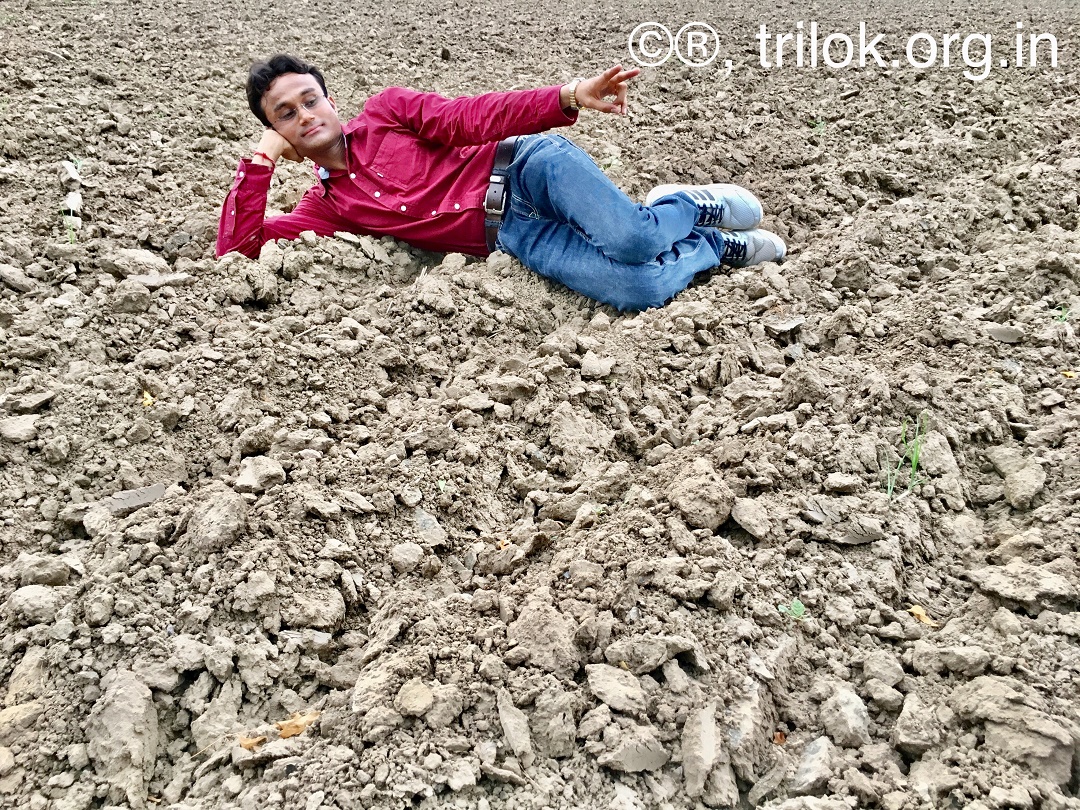 TRILOK SINGH : In its recent reports, CAG has observed huge gaps in the implementation of Pradhan Mantri Fasal Bima Yojna (PMFBY), In order to our agriculture sector. In this backdrops let us look at the various shortcoming of the PMFBY and its prospect.
PMFBY, SHORTCOMING IN IMPLEMENTATION
Assessment, While PMFBY's coverage has increased due to the low premium the farmer pays, the problems lies in the fact that the assessment methods haven't really changed. Implementation, Due to poor implementation of crop insurance scheme from the period 2011 to 2016, a huge sum was released to private insurers without proper verification of the beneficiaries. Low level of claims, Insurance companies earned huge profits due to low claims reported in relation to the premium charged. Delays, There have been reported delays in states releasing their share of subsidy. Value of crops, The value of the crops is based on the average yields of the last three years. So, for farmers who have higher yields, the sum insured doesn't represent the real value as the previous year's lower the value of crops guaranteed under insurance…
So far, The Government's initiatives for empowering the farmers and improving the infrastructure at the village level have been narrowly successful in reducing poverty and also becomes a critical base points for agriculture, education and health care indicators. However, It was a promise of PM Narendra Modi that his government implemented the Swaminathan recommendations with the same regard.. In the recent Farmer's Commission Report recommended that MSP should be the total cost of production plus 50%. Unfortunately, a more recent Panel set up by the Governemt of India or so called Modi's Government has recommended only a margin of about 10% more than the cost of production. Still, we can say that, "no achhey din are going on for farmers or rural community". Further, We believe that Protest and Strike is not an option because it is a loss of farmer not of Government but Government should take farmer and agriculture very seriously as they are the need of Country, Society or what we can say GDP/Growth..
Who are the real losers?
Neither the government nor the taxpayers, it is again the poor farmers (Specially, Rural Farmers in Bihar and such other areas, India). Of course, farmers are suffering from losses in agriculture.. Even the farmer is a man who is excellent trader by intrinsic nature, so he just exercised what he thought as his best choice i.e to be dead is better than alive… It was in this backdrop that the Indian State implemented a series of welfare programs for the rural population. These included the Desert Development Program, the Drought Prone Area Development Program and the Watershed Development Program..
Accordingly, "India's State policy focused on State Governments formulating and implementing Land Reforms legislation. These included the Land Ceiling Act, the Tenancy Act, the Land Revenue Act and broadly adopted the land to the tiller policy. Surplus arable government lands were distributed to the poor and needy peasants for livelihoods. These policies were envisaged to promote agricultural growth and alleviate rural poverty". Said, IAS V.Srinivas.

For me, Now rural development is no longer a exercise which can be carried out merely by the government of the day in terms of infrastructure and tangible notion but at the same time it is a conceptualizations of human freedom that enable him/her to attain the highest possible goals through democratic means.. Rural extension work takes place within a process of development, and cannot be considered as an isolated activity. Extension programmes and projects and extension agents are part of the development of rural societies. It is, therefore, important to understand the term development, and to see how its interpretation can affect the course of rural extension work.
Moreover, Two labour economists have now challenged the empirical foundations about the same, they raising deep questions on the nature and scale of that transformation. Their research also raises questions on the ability of India's official statistical machinery to capture the evolution of an economy in transition. The story of India's rural transformation was based largely on the official data on employment released by the National Sample Survey Office (NSSO). So, The last employment survey conducted by the NSSO showed that between 2004-05 and 2011-12, a huge section of India's workforce, 33.3 million to be precise, left farm jobs to take up non-farm occupations, primarily in the construction sector.
The NSSO data was greeted with cheer by most economists and economic commentators, as it signalled a dramatic shift away from the farm sector, with the proportion of workers dependent on agriculture falling below the 50% mark for the first time since India's independence. One of the most influential theories in development economics, the Lewis model (so-called after the name of its originator, the Nobel-winning economist, Arthur Lewis), relates to such a shift from the farm to the non-farm sector involving a transition from low-productivity jobs to high productivity ones. Said, Pramit Bhattacharya.
In rural India as we know that, almost every activity revolves round caste a rich person who belongs to high caste is always a leader & non done challenge his authority. Both directly and indirectly he commands and dictates following of a person depends on his caste people, factions & groups in the village are formed on caste affiliations. Since the involvement of the village in electoral politics, the caste has crept in politics as well. The Congress also claims to be the champion of the down caste, whereas the Marxists claim that they support the cause of the poor irrespective of the caste to which they belong…
This one also offers many critical base points for new Political-Economy Regime… Also, BJP is preparing a strong base target for upcoming General Election 2019. According to Dr. Ajay Gudavarthy (JNU) "Again in a such era, Ilaiah has offered a rare critique that includes the Ambanis, Adanis and even Amit Shah as baniyas and who have accumulated wealth". Moreover, The oil tycoon Mukesh Ambani With more than '2.47 lakh crore' becomes top and Next may Dr. Ramdev the ptanjali… Why we do not have social classes that have deep conviction in free speech and dialogue as a necessary mode of social upliftment and preservation of democratic ethos?
Freedom will be meaningless for people if they do not have economic and social justice. So after independence, our national leaders planned for several socio-economic measures to improve the conditions of people particularly in villages Community. In order to this, 'Community Development programme' is a major step towards rural reconstruction. Yes, It was a major comprehensive programme undertaken by the government as early as in 1952 to bring a sort of revolution in rural India. Importantly, The main objective of the whole programme being to involve the whole community as well as Youth in the task of rural re-construction. However if the initiative of the people was to be lacking, efforts were to be made to arouse it and stimulate it in order to secure the people's active & enthusiastic response..
Specifically, now Only the rich were able to dominate institutions & they further strengthened their economic & political dominance according to the evaluations the failure of 'community development programmes' is mainly due to ignorance & lack of will on the part of officials, faculty organizational principles, disinterest of the villagers, lack of technical & social skills, the selection of programmes which did not have relevance to the felt needs of the community failure to use effective communication media to make the villagers to understand the programme.
Government Said, The Department of Rural Development implements the major schemes of National Rurban Mission, Pradhan Mantri Awas Yojana (PMAY), Pradhan Mantri Gram Sadak Yojana (PMGSY), the Deen Dayal Upadhyaya Grameen Kaushalya Yojana (DDU GKY) and the Mahatma Gandhi National Rural Employment Guarantee Act (MGNREGA) programs. The implementation of the MGNREGA on a pan India basis with assured employment on individual and community based programs has resulted in significant employment and asset generation in rural areas. But you may see the actual reality about the same in my top to bottom paragraphs of writing..
While, Many field of research areas indicates that, The government officials did not understand the time spirit underlying the program. Instead of developing community effort & local leadership, they were functioning as executives, with target orientation. The officials did not follow the principles of extension work & the government did not take roots in village community. Also, some reports said that, The year 2016-17 witnessed the highest ever food grain production of 273.38 million tons which is 6.37% higher than the last 5 years average production and 8.6 % higher than 2015-16.
WAY AHEAD
PMFBY has been successful considering that the number of farmers covered has gone up by 1 crore and the amount insured nearly doubled. However, there is a need to employ latest technology to settle the claims of the farmers. Further, CAG reports has highlighted delays in processing claims. Use of drones, satellite imagery and water-loging stations could fast-track claim settlement process..
Principles of Rural Development Programmes suggest that, Rural development strategies usually take the form of programmes which implement projects in a specific rural area. Such programmes form the basis of most government and non-government (i.e., NGOs or Civil Society) efforts to assist rural areas, and they include both agricultural and non-agricultural projects, e.g., maternal and child health programmes. Specialized staff supply the expertise required, and ministerial or other institutional budgets provide the necessary financial resources. External aid is also usually channelled into such programmes in the rural areas.
While, this guide does not intend to examine the areas of programme planning or implementation, it does suggest a number of very broad principles which should be followed by rural development programmes. The content of these programmes is a matter for the specialists in the particular field, i.e., agriculture, health or water supply etc.. It is important, however, for all such programmes to establish beforehand a set of principles to guide their activities. The following principles are suggested to implement rural development programmes.
Access, Try to ensure that the programme and its benefits can reach those in need, and beware of the consequences if some farmers have access to the programme while others do not. Independence, Devise a programme which helps and supports the farmer but which does not make him or his livelihood dependent upon the programme.
Sustainability, Ensure that the programme's plans and solutions are relevant to the local economic, social and administrative situation. Short-term solutions may yield quick results, but long-term programmes that are suitable to the local environment have greater success.
Going forward, Technological aspects of rural development programmes should help the farmer to take the next step in his development and not demand that he take a huge technological leap. It is better to secure a modest advance which can be sustained than to suggest a substantial advance which is beyond the ability of most. Participation, Always try to consult the local people, seek out their ideas and involve them as much as possible in the programme.
Effectiveness, A programme should be based on the effective use of local resources and not necessarily on their most efficient use. While efficiency is important, its requirements are often unrealistic. For example, the maximum use of fertilizer is beyond the means of most farmers. But an effective use of resources, which is within the capabilities of most farmers, will have a better chance of a wider impact. One of the major steps forward in this direction was financial inclusion. The State continued to make rapid strides in the implementation of the Pradhan Mantri Fasal Bima Yojana and the Pradhan Mantri Krishi Sinchayee Yojana covering all risks of the crop cycle and providing incentives for improved irrigation practices… Still, We hope for the best from government of India side, Trilok Singh…
AUTHOR/WRITER, TRILOK KUMAR SINGH IS CURRENTLY OWNER OF YOUTH DARPAN COMMUNITY MEDIA PLATFORM, IASmind.com AND MANAGING NUMBER OF NATIONAL LEVEL NGOs, INDIA. MR. SINGH ALSO ACHIEVED PG WITH MA, POLITICAL SCIENCE, KIRORI MAL COLLEGE, UNIVERSITY OF DELHI.